Hello, my name is Captain Jesse Zepeda. I am the owner and operator of Zepeda's Charters. I have lived on the Texas Gulf Coast all of my life with 40 years of experience in fishing and surfing. During the last 10 I have been a resident of Galveston's West Bay, Jamaica Beach.

I hold a Master Coast Guard license, Charter Boat Permit, Texas Fin Fish, Commercial Gulf Reef, and Commercial Shark, Commercial King Fish. I make my living on the waters of Galveston Bay and Galveston offshore....I am not a part timer.

We specialize in offshore fishing for King Fish, Red Snapper, Dorado, Shark, etc. We also run the Bay and Jetties fishing for Speckled Trout, Flounder, Red Fish, and Sharks.

Night fishing with overhead lights on the Flounder Boat is also available for Flounder gigging, and fishing for Speckled Trout and Redfish.

No trip to the Texas Gulf Coast is complete without a Galveston Fishing trip.
Let Capt. Jesse Zepeda show you why!
It doesn't matter whether you are an experienced fisherman or a novice fisherman, I will make sure you have a fun filled Galveston fishing trip. You will soon see why Galveston is famous for its outstanding bay and offshore fishing.



Towing & Water Rescue
Call 713-208-0514


Rates for Guide Trips: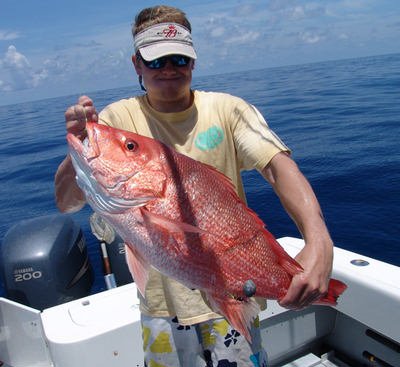 Overnight Tuna Trips:
$ 3,500 .00 for 4 people on a 50 foot commercial snapper boat.
$2,500 on Contender boat.

Offshore Trips:
10-12 hrs. up to 50 miles $1,400.00
$100.00 extra for each additional person

Blue Water Trips:
Past 50 miles, $1,800.00 for four persons.
Plus fuel costs.
$100.00 extra for each additional person
up maximum of six anglers.

Bay or Jetty Fishing:
$450.00 , 1/2 day
$600.00, full-day
Prices are for 4 people.
$50.00 extra each additional person up to
maximum of six anglers.

Kingfish, Shark & Tarpon:
(Near shore trips)
$1000.00, Full day, 4 anglers.
Plus fuel costs.
$100.00 extra for each additional person up to six.
** Deposits may be required to secure your trip.
Mail deposits to:
Zepeda's Charters


2608 Westgate
Houston 77098



Boats:


We run a 31' Contender With twin 225 Yamaha 4 strokes, 22' Boston Whaler, 18' Boatright Flounder Boat.


What we provide and suggest you bring:
Our Galveston Guide Fishing Trips include bait, tackle, ice, rod and reels.
Be sure to bring TEXAS FISHING LICENSE W/ SALTWATER TAG AND OR STAMP.
Also bring your own food , drinks , snacks, sunscreen, cooler to take fish back home, hat or cap, polarized sunglasses, rain gear, and any other things you need.
NOTE: YOUR FISH WILL BE CLEANED AND BAGGED AT THE END OF YOUR FISHING TRIP.
YOUR TIPS ARE VERY MUCH APPRECIATED.